By Ed Sheeran
'I'll paint the picture, let me set the scene
I know when I have children they will know what it means
And I pass on these things my family's given to me
Just love and understanding, positivity
I'll paint the picture, let me set the scene
I know, I'm all for people following their dreams
Just re-remember life is more than fittin' in your jeans
It's love and understanding, positivity
I'll paint the picture, let me set the scene
You know, the future's in the hands of you and me
So let's all get together, we can all be free
Spread love and understanding, positivity.'
My inspiration for this post is by way of an unexpected conversation with a lovely young lady. Typically my inspiration arrives at 6am or thereabouts but this happened later in the day.
I came across a page which was a reflective journey of an adult-child who lost their parent to cancer. This story made me really sit up and pay attention. As the person going through the physical sides of cancer we often are the ones who can be found at the centre of everyone's concern. Where children are involved we often out them first as parents. This is a typical human instinct for most of us as. When they are conceived, coming into the world and they fall and graze their knees, we jump to their aid to make the hurt go away. As they grow into adults we wait in the wings to help them navigate their education and their first love. The pain that arrives when you are diagnosed with cancer in a clinic/GP practice/letter/phone call is like a thunder bolt through the heart! You have a few seconds to let the words sink in and then a gut punch, an absolutely stone crushing punch hits you in the depth of your stomach – 'what is going to happen to my child or children? How will I break the news? When should I tell them? Should I tell them? How will they go on without me? Are they too young to be told and will they understand?' The questions spin around in your head as if your thoughts are being separated from the mind in a centrifuge. The pain is so real, so present, so crushing. You stop thinking about yourself and fast forward your mind to life without you, your child or children living life without you and what this may look like. It is a space that no parent ever wants to visit in their thoughts. A real dilemma occupying every minute of the day post diagnosis. It is a silent dilemma that you dare not share with others…
It took me at least 5 weeks to break the news to my children, adult children. I just could not do it. Each time we were in each other's company I felt like an absolute fraud but I just could not tell them. I cried, I tortured myself with dreadful thoughts, I just could not bare the thought of me not being here for them, adult children or not. I also did not want to disrupt their lives, I had no desire to turn their worlds upside down. I battled on, day after day, wondering how and when was the best time to open up and reveal all. For me the right timing was when I knew more, when there was a clear treatment plan for me to share with them. There was no way they would not ask me lots of questions so I knew I had to be ready with definitive answers where possible. For some reason I do not recall which day of the week I chose but I know it was midweek, during the day when I decided to tell them. The moment will stay etched in my mind forever. I didn't know where to look, who to look at first or when. I just did not want this to have happened in the first place. This is where I was really angry with cancer. I wasn't able to 'read' them, it was frightening, I wasn't about to second guess but I knew their pain was deep. All that went through my mind was how proud I was of who they had become, so for this, I was incredibly happy . This thought presented me with a sense of peace. If I left this earth I knew on a practical and social level, my children were survivors, grounded in everything that I knew and had taught them. I knew they would have a good network to support them, to support each other. This was the only thought that brought me clarity and focus during this time. If I was going to get through this I needed to focus on wanting the best outcome, not just for myself but for my children.
Today when I came across the young person's blog about their parent, it teleported me back to August 2017, at the dining table, with my adult children. It took me back to my thoughts about their busy, exciting young lives and how cancer had arrived to disrupt it, it made me think. Today when I viewed the contents of the page, adorned with beautiful videos and images it made me smile. Here was an adult child, reflecting on their beloved parent's journey with cancer. Whilst they were still hurting, they were being a real inspiration to so many people. Their story is real, it is raw, it was like so many other parent-child cancer journeys, far too many. At this point I was thankful to the young person, thankful that my children had another chance, grateful that this beautiful adult child had come to remind me of the importance of being grateful for my life. Grateful that this beautiful parent had left a lasting legacy in their adult child to share with the world.
Thank you, love and best wishes.
PS: You are anonymous on here as promised🥰
'I'll paint the picture, let me set the scene
I know when I have children they will know what it means
And I pass on these things my family's given to me
Just love and understanding, positivity.'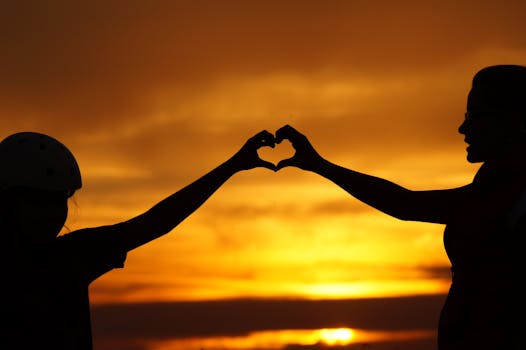 'Free WordPress Library'
Copyright © 2020